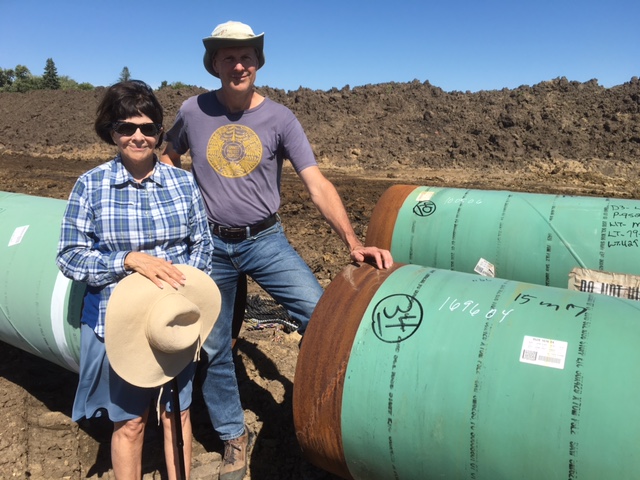 Iowa farmer Cyndy Coppola was arrested on her own land (along with invited guest on her property, Bold Iowa director Ed Fallon) on Oct. 15, while participating in nonviolent action to stop construction on the Dakota Access pipeline, which is being built on her land against her will via the power of eminent domain.
Cyndy and Ed are currently scheduled to appear in court on "trespassing" charges (yes, Cyndy on her own land) on Dec. 14. Both plan to plead "not guilty."
WATCH: Cyndy speaks about her experience with Dakota Access and being arrested (twice!) during Bold Iowa's nonviolent actions to stop construction on the pipeline.