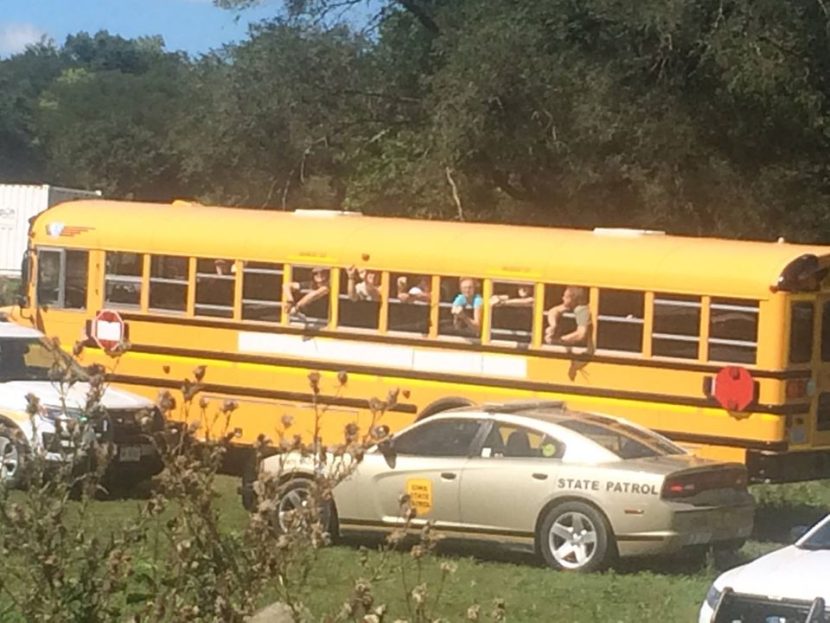 FOR IMMEDIATE RELEASE: Sept. 10, 2016
Contact:
Ed Fallon, Bold Iowa: 515-238-6404, ed@boldiowa.org
Jane Kleeb, Bold Alliance: 402-705-3622, jane@boldnebraska.org
19 Iowans Arrested Saturday During Nonviolent Action to Stop Construction of Dakota Access Pipeline
Bold Iowa director Ed Fallon among arrested at Dakota Access construction site in Boone County
Boone County, IA
— 19 Iowans were arrested and more than 50 participated on Saturday in an action of nonviolent civil disobedience in Boone County to stop construction of the Dakota Access pipeline that is using eminent domain for private gain, and threatens our land, water and climate. Among those arrested was Ed Fallon, former State Representative and director of Bold Iowa, and several landowners on the pipeline route.
"The illegal and illegitimate use of eminent domain to seize landowners' precious land and soil has been an abomination on Iowa," said Kathy Holdefer, a landowner in Jasper County. "I'm confident that our collective actions are going to ensure that even if pipe is now in the ground, no oil will ever run through the pipe."
"I am against the pipeline because we have some of the best soil in the world here in Iowa. When the pipeline leaks, it will ruin our soil," said Cyndy Coppola, a landowner on the Dakota Access pipeline route in Calhoun County, Iowa.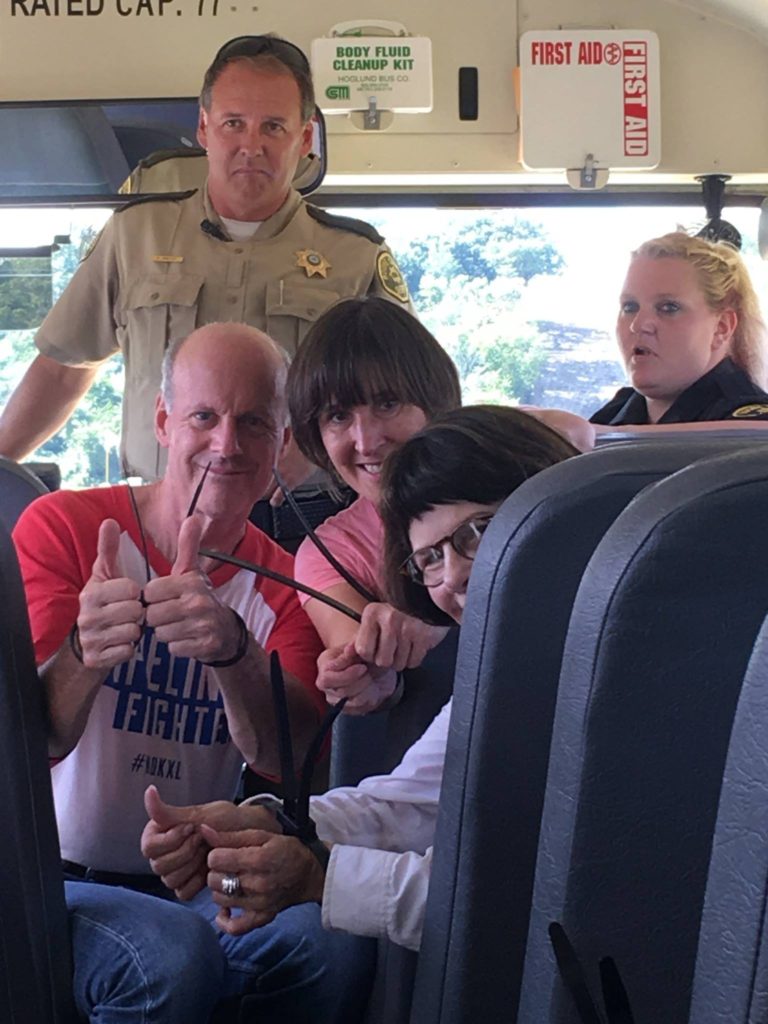 "Today we're standing with the farmers, landowners and our tribal allies in North Dakota to stop this assault on our water, climate and property rights," said Bold Iowa director Ed Fallon.
Today's arrests were the second direct action taken by some of the more than 2,100 people who have signed the Bakken Pipeline Pledge of Resistance, supported by Bold Iowa, Iowa Citizens for Community Improvement, CREDO Action, and 100 Grannies for a Livable Future.
On Aug. 31, 30 people were arrested in a direct action in Boone County. Following that action, Dakota Access filed suit against Bold Iowa and Iowa CCI, along with Ed Fallon and Adam Mason, seeking a restraining order to silence our First Amendment rights to speech and free assembly with actions to protest the pipeline.
A hearing on the restraining order filed against Bold and ICCI by Dakota Access is scheduled in federal court on Sept. 29. The 30 citizens who were arrested on Aug. 31 will appear in court in Boone County on Sept. 15.
(View the Bakken Pipeline Pledge of Resistance: http://bit.ly/bakkenpledge) 
# # #