If you spend 20 minutes reading anything this week, let it be this incredible story by The Intercept. In an age when independent investigative journalism is rare and threats against our liberty are growing, this is a must read.
The story reveals how a "shadowy international mercenary and security firm known as TigerSwan targeted the movement opposed to the Dakota Access Pipeline with military-style counterterrorism measures".
Spying and infiltration focused on pipeline opponents mostly in North Dakota and Iowa. The story exposes how "TigerSwan spearheaded a multifaceted private security operation characterized by sweeping and invasive surveillance of protesters".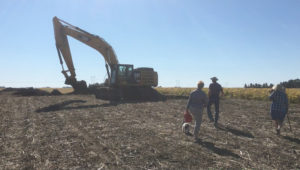 When The Intercept contacted me I readily agreed to allow my name to be unredacted. Every freedom-loving, pipeline-fighting, land-defending patriot caught in TigerSwan's web should be proud to be a threat to Big Oil.
Even though Energy Transfer Partners (ETP) says oil will begin to flow on June 1st, there's no doubt our efforts have been impactful. Here's an excerpt from one of TigerSwan's reports describing our mobile Bold Action Teams (BATs):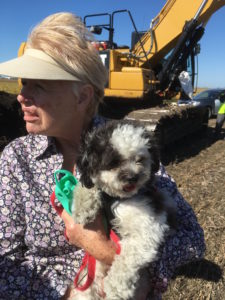 "Bold Iowa's BAT tactic was unfortunately successful today. Work was stopped at several sites and used up a lot of our resources…If the lockdown tactics of Mississippi Stand and the BAT tactics of Bold Iowa were to join forces it would severely impact our mission."
And TigerSwan is still monitoring our activities! Here's an anonymous tip I received yesterday:
"TigerSwan is definitely deeply imbedded in Iowa. They have upped all of their men between Fort Dodge and Sioux Falls. Hotels in the areas in between are filled with their crews."
ETP is concerned what we, the People, still might do to resist their illegal pipeline trampling our Constitutional rights and threatening our land, water and climate.
Let's give 'em something to worry about. Here's a few upcoming events that I hope you'll attend:
(Note: Regarding trials, always check the day before to confirm they're still happening, as the Court often postpones a trial at the last minute.)
TigerSwan, we understand why you lurk in the shadows. But we have nothing to hide. Truth and history are on our side. The selfish motives of greedy men like ETP's Kelcy Warren will be exposed. Our rights will be restored. Our sacred land and water will be protected. It may take time, but we're in it for the long haul — persistently, prayerfully, nonviolently and respectfully.
Thanks for watching, TigerSwan. And now you know: We're watching you, too.