To those who say, "The fight against the Dakota Access pipeline is over, so just move on," we pipeline fighters and water protectors say, "Not so fast!"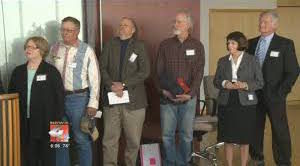 Tuesday, the Iowa Supreme Court sided with nine Iowa landowners and the Sierra Club Iowa Chapter, rejecting Dakota Access' request to have the landowners' lawsuit dismissed!
The Court's order reads: "Dakota Access contends this appeal should be dismissed because the appellant, Sierra Club Iowa Chapter, has failed to establish proper standing in this matter and the remaining appellants' claims are moot. Upon consideration, the motion to dismiss is denied. Dakota Access may raise the issues regarding standing and mootness in its appellate brief."
Click here to read the complete order: 17. Order – Motion to Dismiss Denied
This is a really big deal. It means the case against the Iowa Utilities Board (IUB) and Dakota Access will move forward, with a schedule for court filings being established and a trial likely later this year or early in 2018.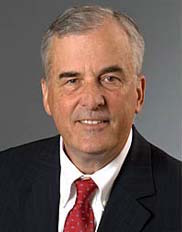 The Court's order revealed another important and disturbing development. Richard W. Lozier, Jr. requested permission to withdraw as counsel for the MAIN Coalition — a front group for Dakota Access. The Court rightfully granted that request. What's incredible is that Governor Branstad recently appointed Lozier to the IUB, filling the seat vacated by Libby Jacobs, despite this clear conflict of interest!
If Branstad wanted to inflame pipeline opponents and encourage further criticism of the rampant corruption within his administration, putting Lozier on the IUB was the perfect way to do that.
Now the burden of defending this wolf-guards-hen-house appointment falls to Lt. Gov. Kim Reynolds. It'll be interesting to see how Reynolds responds. If she kowtows to Big Oil and keeps Lozier on the IUB, don't be surprised if her Republican opponent(s) make hay with it leading up to next June's gubernatorial primary.